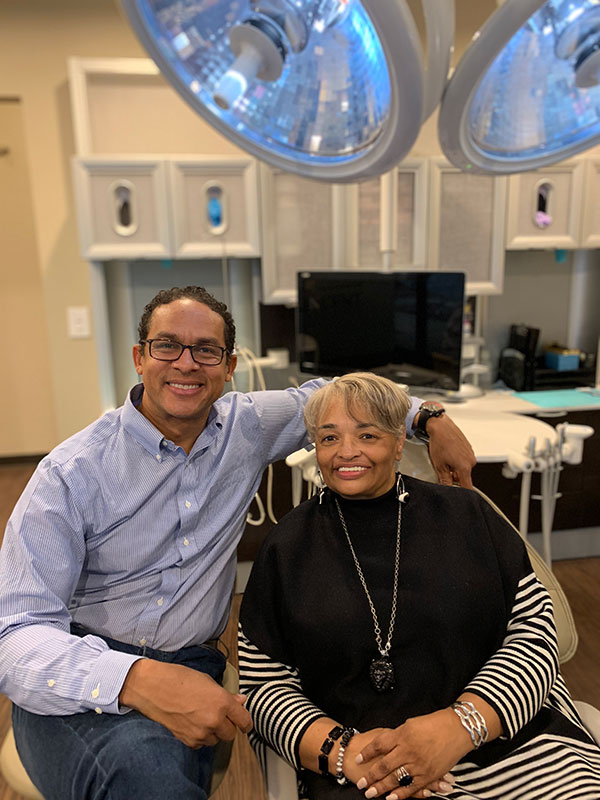 Do any of these apply to you?
Do you have many missing teeth?
Are your existing teeth failing?
Are you embarrassed to smile?
Do you currently have dentures that are ill-fitting?
Are you having a hard time eating certain foods?
If any of the above sounds like you, you might be eligible for Teeth-in-a-Day!


Common concerns we hear from patients:
Cost: At Vincent Dental, we are able to place the implants and make the dentures in one location, saving you multiple trips to different offices and surcharges for multiple doctors. We also have financing options available! We also include all the costs up front, so you have no surprises.
Anxiety: Dr. Vincent is certified in sedation dentistry, which means a more comfortable visit for you! Most patients do not remember the surgery and suffer only mild discomfort after.
Dentures are Cheaper: While they are less expensive, these are the complaints we always hear from patients about their dentures:
They are ill-fitting
It is hard to eat certain foods
I have to take them out frequently
They make me gag
They don't feel at all like my natural teeth
Click here to learn more about our dental implants, and how they will play a part in your All-On-4 treatment!
If you are interested in learning more about Teeth-in-a-Day in Norcross, Georgia, give us a call at 770-449-5999 to schedule a consultation with our dentists, Dr. Daniel Vincent or Dr. Denise Ceron.
| Day | Hours |
| --- | --- |
| Monday | 11:00 a.m. - 7:00 p.m. |
| Tuesday | 7:30 a.m. - 4:00 p.m. |
| Wednesday | 7:30 a.m. - 4:00 p.m. |
| Thursday | 7:30 a.m. - 4:00 p.m. |
| Friday | 7:30 a.m. - 3:30 p.m.* |
| Saturday | Closed |
| Sunday | Closed |
Only open one Friday a month